Some of the most prominently featured game offers on GPT sites and offerwalls such as SwagBucks (our review here) or AdGem are for games that revolve around the theme of playing at a virtual casino. Many of these apps, such as Huuuge Casino, Billionaire Casino, Stars Slots, and Pop Slots seem to pay out a large amount for the meager task of spinning a slot machine over and over again.
Where can I find these casino offers?
SwagBucks, as I have seen, has a host of these apps, with Huuuge, Billionaire, Stars Slots, Pop Slots, Scatter Slots, Las Vegas Casino Slots, and DoubleDown being a few I can name either on the main Discover page or embedded within one of the offerwalls. Most of these apps have similar premises (actually, Huuuge, Billionaire, and Stars are all owned by the same company- the former two being nearly identical)- that being to spend chips to spin in slot machines and other games to level up.

What game offers are there?
For every game, depending on how large popular it is, there may be multiple offers with different level or time requirements. For example, Stars Slots has an offer on OfferToro requiring the player to get to level 150 in 30 days to earn 1264 SB, or roughly USD$12.64. AdGate, also on SwagBucks, has a level requirement of 80 and a reward of 413 SB, or roughly USD$4.13. Here is a list of the currently available offers:
Swagbucks Discover Page
MyJackpot – Level 50, 600 SB
Caesars Casino – login 10 days consecutively to claim the daily reward, 800 SB
Slotomania – Level 101, 780 SB
POP! Slots – Level 35, 3000 SB
Billionaire Casino – Level 210, 1000 SB
Las Vegas Casino Slots – Level 100, 4000 SB
Gambino Slots – Level 51, 800 SB
OfferToro
Scatter Slots – Level 66, 1380 SB
Scatter Slots – Level 50, 766 SB
GSN Slots – Level 50, 1428 SB
POP! Slots – Level 26, 1266 SB
Stars Slots – Level 150, 1264 SB
GSN Slots – Level 51, 1122 SB
Billionaire Casino – Level 151, 1080 SB
POP! Slots – Level 41, 1020 SB
AdGate
Stars Slots – Level 80, 413 SB
Revenue Universe
Huuuge Casino – Level 200, 1125 SB
Billionaire Casino – Level 120, 516 SB
AdGem
GSN Slots – Level 51, 1050 SB
Club Vegas – Level 81, 731 SB
Huuuge Casino – Level 101, 428 SB
myVEGAS Level 82, 165 SB
Just with a glance, it's easy to see that some of these offers should be weeded out- GSN Slots at 1122 SB has a higher level requirement than GSN Slots at 1428 SB on the same offerwall. Even without comparisons, a lot of offers are not worth it and may even be impossible to complete without spending money or ending up with a loss instead of profit. Aside from the profit margin, you will have to decide for yourself what your time is worth.
Which offers are worth it?
A few months ago, there existed offers of reaching level 150 on Huuuge or Billionaire for 4500 or 5500 SB which have been nerfed or removed since then. Casino game offers as a whole have become less viable over the past few months, but there are a couple that are still worth doing: POP! Slots to 35 (3000 SB) and Las Vegas Casino Slots to 100 (4000 SB). Both of these offers have stayed nearly unchanged and in practicality have had similar rewards and required time commitments throughout their history. Below is a little bit of guidance on a few different games to get you started on these offers.
Note: Before beginning any of these offers, please note that it is not guaranteed in any form that you or any other user will be able to complete the offer, even if money is spent. The underlying postulation for all mobile games like these, but especially casino-related games, is that the user will spend more money than is given to them when they complete the offer. If you have a history of being irresponsible with spending or have any sort of gambling addiction that compels you to spend money, please rethink doing these types of offers or consult someone else for advice.
Huuuge Casino/Billionaire Casino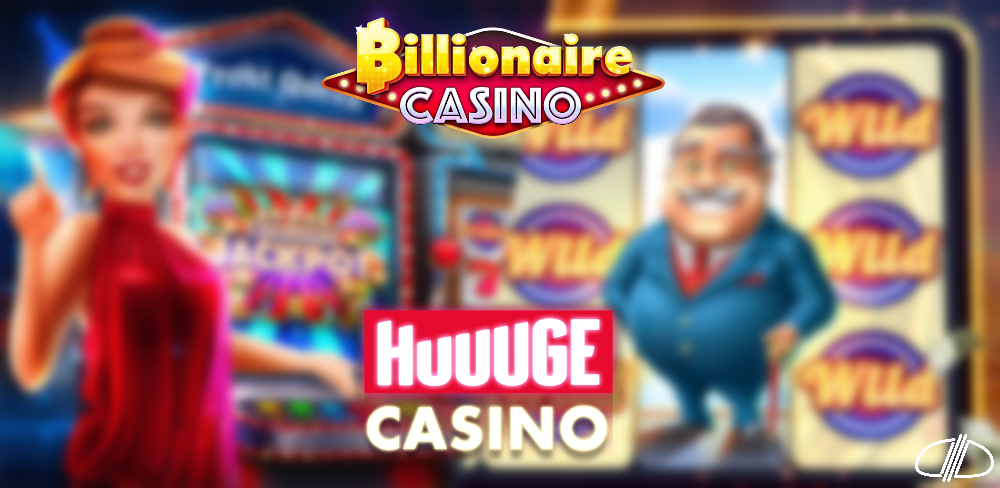 Huuuge and Billionaire are the arguably most recognizable games of the bunch, with super large player bases outside of GPT sites and polished-looking interfaces. Both are run by Huuuge Games, a massive game development company with a lot of projects related to slots games or otherwise gambling at virtual casino-like locations. As I have said before, both of these games are nearly identical, with the only differences being some naming differences and potentially minor feature differences that should not affect gameplay whilst doing the offer.
Pre-slots setup
Both games are available on both the Google Play Store for Android users and the Apple App Store for iOS users. After downloading and installing the game on your device, go through the tutorial, which should grant you 5,000,000 chips. Once finished, join a club immediately- to do so, click the large button at the bottom of the page, which should introduce you to the club system and prompt you to join one. Use the search filters to try to find a level 19 or higher club that is ideally in the Platinum league. Joining a club allows you to earn chips via a bonus that is given out whenever someone in your club hits a jackpot or makes an in-app purchase. Accordingly, clubs with the most active people that tend to spend a lot of money are what you're looking for. The "League Points" count for a club is a decent indicator of this.
Playing the actual game
For any offer with a level requirement higher than 65, there are two distinct stages. If the level requirement is 65 or lower, you can ignore the second one.
Stage One: Slots until level 65
Once the tutorial is finished, head on over to one of the slot machines (some favorites are God of Sky and Huuuge Diamonds, both of which have frequent jackpots). Spin using either a 5K, 7.5K, or 10K bet. Do not exceed this amount, even if you have more chips to risk. Slowly repeat this until you hit level 65, which may take a while. If you are running low on chips, collect the bonuses on the bottom right of the main screen and in the shop. At some point, you may be prompted to use lottery tickets in the lottery machine. Most people will avoid doing this until level 100, as rewards increase substantially at that point. If you have reached your level requirement, congratulations for completing this slots game! If you haven't, continue on to stage two.
Stage Two: Singapore Roulette
After reaching level 65, you should have a decent stash of chips. However, due to the variability in this game, this amount could be anywhere between 25 million and 200 million. Don't you worry, though- even if it's less than 25 million! With a good club, your club members' habits should be able to finance your way to your level goal.
Move over to roulette from slots, located in the "other games" section in the homepage. Once to the page listing the different tables, press and hold on Singapore Roulette, and select Private Game. This, as opposed to joining a public table, will shorten the required playing time significantly.
Once you are in, you will be greeted with a lovely American roulette wheel and matching table. If you haven't played roulette before or don't know how to play, the Wikipedia page is linked here. Essentially, every player will place their bets using physical chips to denote the amount of money (or in this case, digital chips) they want to bet. There are 50 different spaces on the table, on which the players are able to bet- one for each of the numbers 1 through 36, the green 0 and 00, three "2 to 1" spaces, three "nth 12″ spaces, collectively the numbers 1 – 18, collectively 19 – 36, even, odd, black, and red. Any bets placed on a certain box for which the winning number, which is determined by rolling a ball in a wheel, is under the category of, earns the placer of the bet profit (the profit being equal to the reciprocal of the fractional odds excluding the 0 spaces). For example, if the ball lands on 27 in the wheel, any bet placed on the 27 square, the topmost 2 to 1, 3rd 12, odd, red, and 19-36 will win. If I theoretically placed a 5 million chip bet on red, I would have ended that round with 10 million chips being returned to me.
Most people bet 5 million chips on both red and black, mathematically giving a 94.7% chance of breaking even on your bet. However, betting equal amounts on n spaces with a 1 in n chance of winning is mathematically equivalent and will perform the exact same. For a while, you most likely won't be losing too much, as the bonuses from levelling up and the 2x speed boost for 5 minutes after every level up should compensate for the ~5% in uncertainty.
Since Singapore Roulette is unlocked at level 65 and is the highest limit roulette table until level 200, after a while, things can get very slow, and you can lose multiple hundreds of millions of chips every level. At this point, it might be worth it to buy something. Around level 100, there are multiple value packs that can get you between 500 million and 1.3 billion chips for between $4.99 and $9.99. These deals usually don't come back, so it might be a good idea to buy it then and there if you decide to. At this point, it's pretty much the same stuff over and over; keep spinning that roulette wheel and occasionally collect the bonuses, roll your lottery tickets, and claim the rewards from your club.
Stars Slots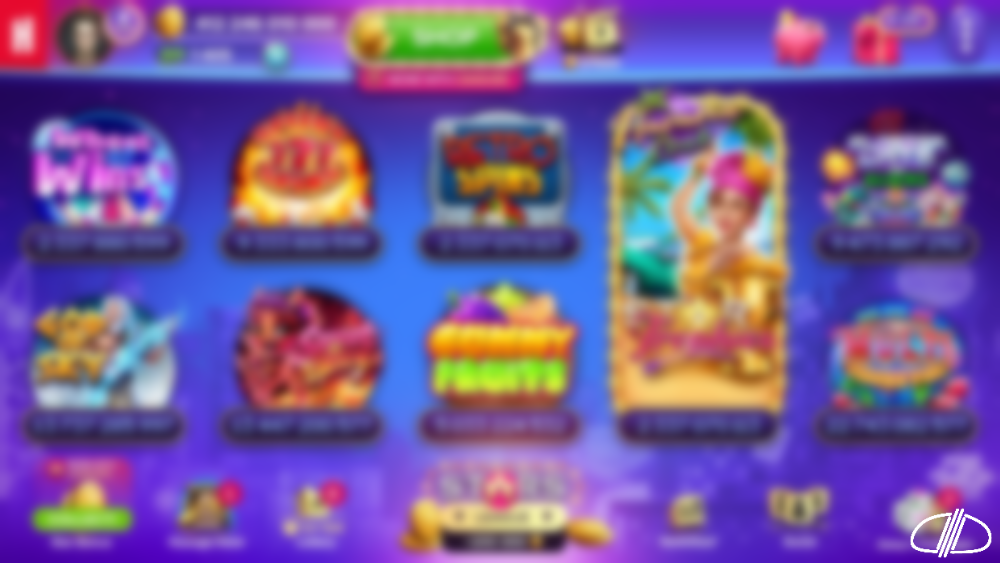 Stars Slots is also made by Huuuge Games, but doesn't have the same UI as Huuuge Casino or Billionaire Casino. The offers for this game generally have lower level requirements for higher pay; this is because there is no roulette option or any sort of gamemode that is notably less fluctuative than slot machines. This means that you will have to rely on slots, which is much more unreliable, but possible.
Getting a few extra chips
Joining a club, like in the other Huuuge games, will help a lot with the variance in this game. Bonuses work much of the same- try to join a club that has an active playerbase. These are usually World Class I or above, so any Master-ranked club would also do. For more chips, Stars Slots will occasionally post on their Facebook account, giving a chance at free chips every so often. These are organized in an orderly fashion here. Stars Slots also has bonuses in the main screen and shop in case you need a bit extra.
Which machines should I play?
There are definitely some games that are better than others, prominently Steam City, which has a lot of wild cards that roam around, Retro 81, which is a simple no-jackpot game to smoothen the ride, and God of Sky, a replica of the one in the other Huuuge games with easy jackpots. Betting low seems to be the ideal move here, setting the possible losses at an absolute minimum.
Since Stars Slots is a lot more based on luck, there isn't too much advice that I can give you. Good luck!
POP! Slots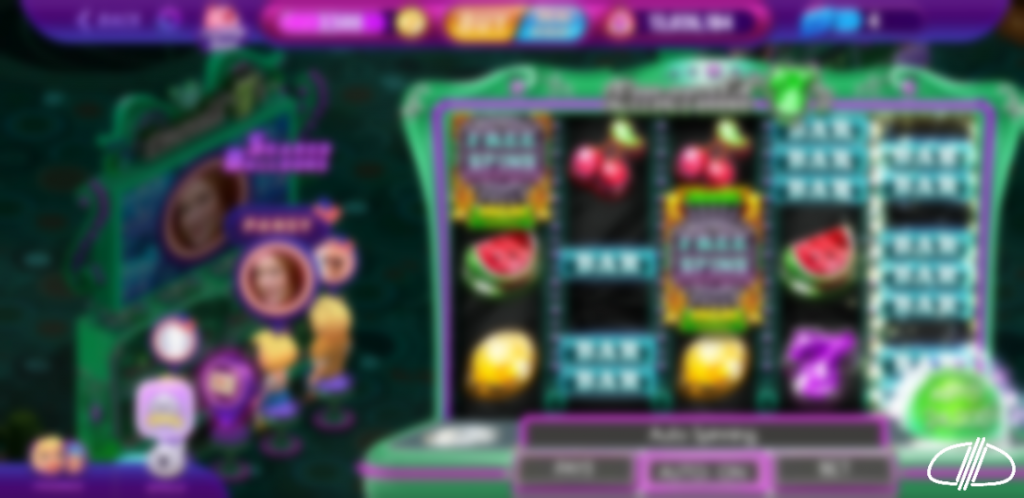 POP! Slots is casino game created by PlayStudios Inc., a separate entity from Huuuge Games. It has been regarded as one of the easiest offers on SwagBucks by many on the SwagBucks subreddit, being completable in only a few days for some of the more modestly paying offers. The company is affiliated with the multibillion-dollar Las Vegas conglomerate MGM Resorts International, and has a lot of in-game vouchers that you can redeem for tangible items in certain resorts, such as gambling credit or food from their bars in case you want to have a little more of a reward on top of the credit from the game.
Pre-slots setup
POP! Slots is a bit more vérité than Huuuge, having more of a Vegas-y atmosphere to it. During setup, you are required to set up a character and select from the multitude of resorts that MGM owns. After entering a building, you can move your character around an isometric virtual casino with other people in it, who can sit at the same machine as you.
POP! Slots has a more interactive slots interface than Huuuge games. Instead of just automatically spinning over and over again with monotony, POP! adds some fun into the mix. In certain games, performance is dependent on the players using the same machine as you, and sometimes heart balloons will pop up, giving extra XP or chips in the game. Even before sitting down, you have to make the choice of where to sit; sitting in a seat with "coolest machine" or "hottest machine" will give a respectively lower or higher rate of return while playing.
Playing the actual game
There are significantly fewer slots to play from at the start. Emerald 7's has seen constant support and popularity, and is a multiplayer based game. Betting a low-medium amount seems to work well in this game. Starting off with 10,000 and slowly working your way up to 24,000, 60,000 and 120,000 as it starts to get slow works well in POP!
Every once in a while, if someone sitting at your machine triggers it with three "Free Spins" symbols, a "social free spins" will trigger, allotting a certain amount of free spins to each player in the form of All Highs, Free Spins, or Lucky Spins. Lucky Spins seems to be the best of the three, followed by All Highs, and then the vanilla Free Spins. This is a perk of playing Emerald 7's as opposed to other slots, but also makes it not fully automatic, as you have to press a button to confirm your winnings after every free slots session.
Tips for extra chips
POP!, like Stars, has links on their Facebook for free chips, which are archived here, in case you need some extra chips. There is a bonus on the bottom of the main screen, and there are sometimes chips deals that you can buy, although you will most likely not need them.
Las Vegas Casino Slots (Club Vegas)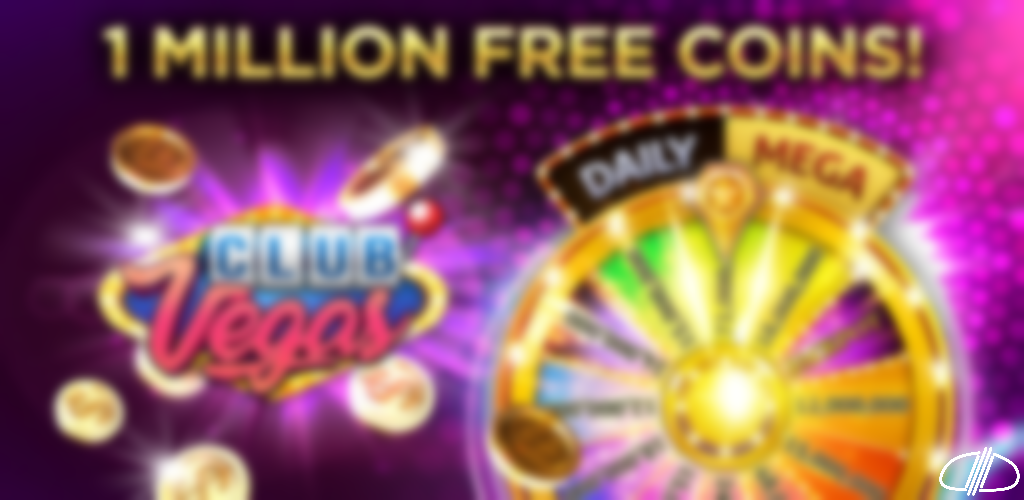 Las Vegas Casino Slots, or Club Vegas, is operated by Bagelcode, Inc. It is another still-high-paying game on the main SwagBucks Discover page. Club Vegas, however, is also very luck based and can be seen as harder than most of the other games.
Pre-slots setup
Club Vegas works similarly to many of the other games. There are clubs that you can join, with the chip bonuses working in the same way as the other games, making it ideal to join the most active club you can find. There are free coins on the main screen as well.
Playing the actual game
Much like POP! and Stars, there is only one stage that you have to do to complete the offer, making it less complicated than Huuuge or Billionaire. The first machine that you want to play doesn't matter too much, but once you hit level 12, you would ideally want to move to Mystic Moons. There, there are multiplayer bonuses much like in POP!, with free spins being granted relatively often. More often than not, you will stay on Mystic Moons from the time you hit level 12 until you finish the offer. However, some other good slots are Matsuri, Blank Check, New Year, and Spin of Fortune.
Betting low initially and very slowly increasing bet amounts when leveling up seems to get slow is the way to go. It is probably a good idea to look at your chip count once in a while and change your bet accordingly, though. It's common to run out of coins- when this happens, you can watch ads on the main screen every twenty minutes for some extra currency. There are also free chips on their Facebook page like some of the other games, available here.
Final Verdict
Slots games are a nice break from the other kingdom-building games where you have to constantly check up on your troops, or puzzle games where you have to play for multiple hours a day to get your reward. Most of these offers have a reputation of being easy to complete and are pretty plentiful and spread out on all of the offerwalls. If you have some time to spare to let your phone idle for a few days, casino games are sure to make you a little money on the side.