Overview
RewardXP is a GPT site, much like Swagbucks. Lots of tasks and offers are available, like taking lucrative surveys, ordering and trying new products, or even watching some of your favorite videos. Some of the options are limited compared to Swagbucks, but a lot of the most popular options are there, and as a tradeoff, there is a higher fixed rate for most offers, surveys, and videos. A cool feature they have is the leveling system, which allows you to get higher referral bonuses and a discount on some of the prizes. You can also unlock some more providers for some actions with these levels. You can use my referral here to start off with 5,000 XP.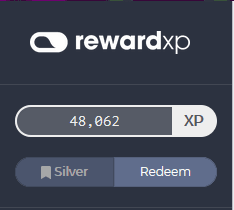 ---
Various Ways to Earn
There are many ways to earn XP, RewardXP's in-site currency/point system. 10,000 XP is equal to $1 USD. Here are some of the most popular ways to earn on the site:
Surveys
Surveys are said to be one of the more traditional ways to earn, one of the earlier ways of earning money online. RewardXP has many routers, including their very own, that lead to a plentiful amount of surveys available almost all of the time.

Most people recommend the Dynata ($0.75/survey) router, although others use the YourSurveys ($1.00) router. Why do people use Dynata more if YourSurveys pays more? From experience, most people say it is more reliable and has less disqualifications, while YourSurveys can lead to low-quality surveys that have a high rate of disqualification. A new router they have pushed out is CPX, which is not the best at the time of writing, but may get better as time progresses.
Game Offers
Game offers are probably the second most popular way to earn, and probably also the most lucrative.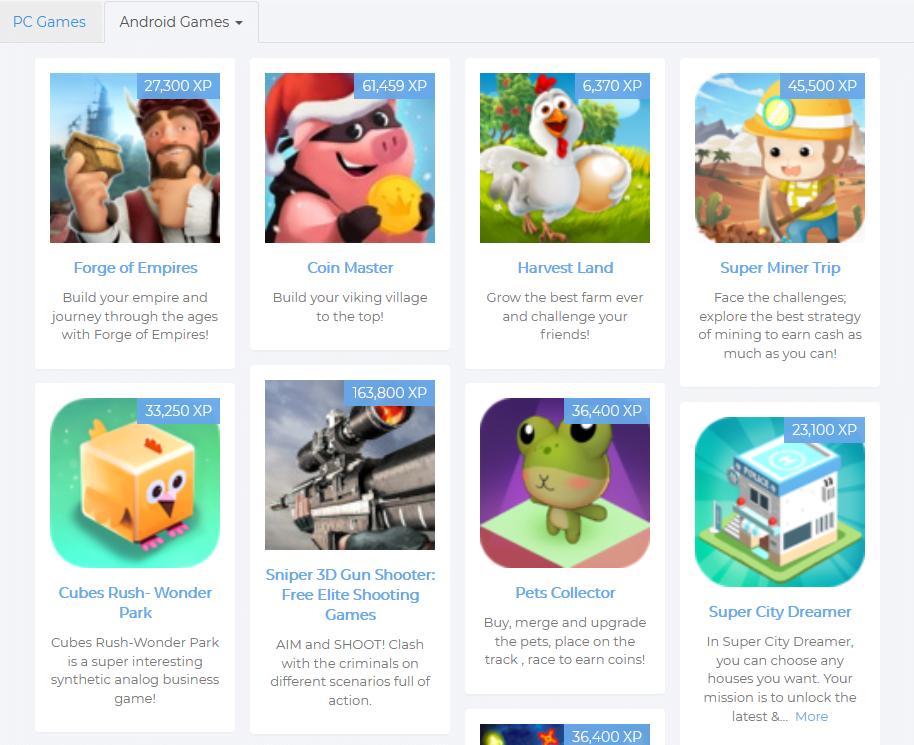 Some games can offer up to $20.00, while most are around $5.00 to $10.00. There is a high volume of advertisers that want their game played, so there are a ton of games in result. A lot of different genres of games can be seen and played. These offers may take up to 3 weeks to credit, but they always do for me. If they don't, you can contact support or inquire for help in their Discord server, which is found on their site. There are also regular offers, which can pretty much be explained in Nick's Swagbucks article.
Videos
The last major way to earn in RewardXP is to watch videos. Providers such as VideoFox or Hideout will pay a small amount when you watch these videos. These mostly run on their own, but can require some human interaction and verification from time to time.

Although not the best money maker, the videos can pretty much just run in the background while you do other stuff, like watch TV, do your homework, or make dinner. They're good to stack on top of the other types of earning- and they can really add up! Most of these providers have a device limit, so you can't just go and open a ton of tabs in Chrome. Also, they have a limited volume of ads, so you may run out eventually, or even just slow down.
Payment
RewardXP offers a plethora of different payment options, be it gift cards, PayPal, or virtual currency for your favorite game, like Robux or RP. They also feature PayPal and Amazon Gift Cards, as well as Visa Prepaid Cards.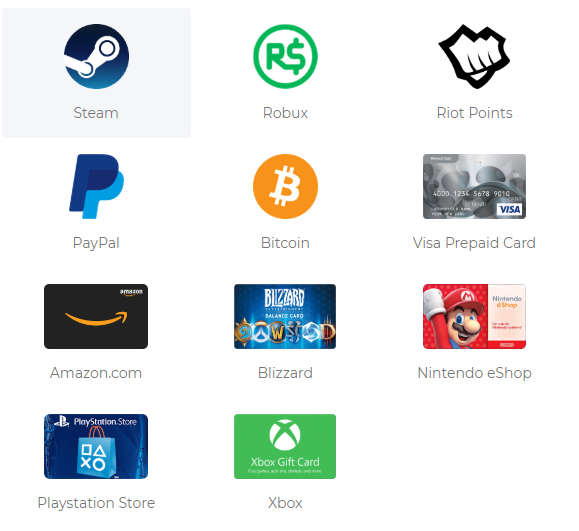 Final Verdict
RewardXP is one of my favorite sites to earn, as it has some of the highest fixed rates and most of the popular actions. They have great, friendly support available on their Discord server. A few of the downsides is the fact that they don't have too many providers for a lot of things, such as the surveys or offers, and the 3-week offer crediting delay. However, I consider them one of my daily drivers, and they work well for me.